Education is not giving students sufficient knowledge to adapt, act and respond to climate change and environmental crises, according to a new report published by UNESCO on the eve of the World Conference on Education for Sustainable Development, which will take place on line from Berlin (Germany), from 17 to 19 May.
The study, Learn for Our Planet, analyzed educational plans and curricula frameworks in close to 50 countries across all regions. More than half make no reference to climate change while only 19% speak about biodiversity. The study notes a lack of attention to socio-emotional skills and action-oriented competences that are central to environmental and climate action. In an on-line survey of some 1,600 teachers and education leaders conducted for the study, one third of respondents indicated that environment-related issues were not part of teacher training.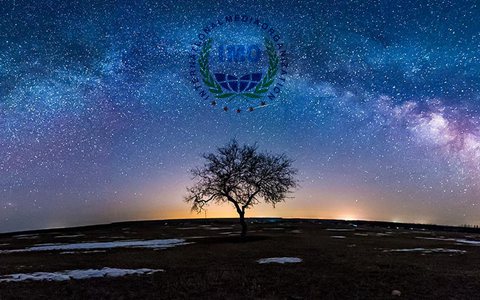 Education must prepare learners to understand the current crisis and shape the future. To save our planet, we must transform the way we live, produce, consume and interact with nature. Integrating education for sustainable development into all learning programmes must become fundamental, everywhere.
—— Audrey Azoulay, UNESCO Director-General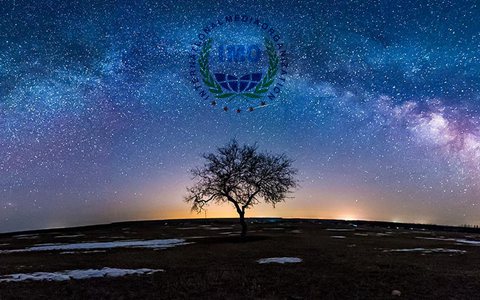 UNESCO has therefore set a new target: to make environmental education a core curriculum component in all countries by 2025. The Organization is working with its 193 Member States to support curriculum reform and track progress to ensure everyone acquires the knowledge, skills, values and attitudes to introduce positive change and protect our planet's future.
The World Conference will bring together some 2,500 participants, including 81 education ministers and leading players committed to the transformation of education so that all learners can address the climate crisis, biodiversity loss and all other sustainable development challenges. It will aim to create strategies for the integration of education for sustainable development into every level of education and training, in line with a new framework.
Over three days, sessions will focus on optimal ways to harness education to address interconnected global challenges such as climate change, biodiversity loss, green and circular economies, technological advancement and building resilient relationships with the planet through education. It will look at ways to reinforce the capacity of educators, empower youth and take local actions through education for sustainable development.
All participants will be called upon to commit to the Berlin Declaration on Education for Sustainable Development that will outline a range of policies encompassing teaching, learning, professional training and civic engagement.
High-level participants scheduled to attend the conference:
Audrey Azoulay, Director-General, UNESCO
Angela Merkel, Chancellor, Germany
Amina Mohamed, Deputy Secretary-General of the UN
Patricia Espinosa, Executive Secretary, UNFCCC
Princess Lalla Hasnaa, President, Mohammed VI Foundation for Environmental Protection, Morocco
Laurent Fabius, President of COP21 (France)
Alexander Gerst, European Space Agency Astronaut and advocate for sustainability (Germany)
Jeffrey Sachs, Director, the Center for Sustainable Development, Columbia University and President, the UN Sustainable Development Solutions Network
Andreas Schleicher, Director of Education and Skills and Special Advisor on Education Policy to the Secretary-General, Organization for Economic Cooperation and Development (OECD).
In the lead-up to the Conference, people have been adding their voices to a global campaign launched by UNESCO to call for changes in education so we can all #LearnForOurPlanet, for our own survival and for the future of life on earth.
UNESCO is the leading United Nations organization on Education for Sustainable Development, which aims to ensure that all learners acquire the knowledge, skills, values and initiative to act for the planet and live sustainably. In 2019, the UN General Assembly adopted a resolution calling on the international community to scale up education for sustainable development in order to achieve the 2030 Agenda. The resolution recognized UNESCO's leadership in this field.
The conference is organized in cooperation with Germany's Federal Ministry of Education and Research and with its generous support.
See study: Learn for our planet. a global review of how environmental issues are integrated in educationhttps://unesdoc.unesco.org/ark:/48223/pf0000377362
Programmehttps://en.unesco.org/news/%C2%A0https://en.unesco.org/sites/default/files/esdfor2030-world-conference-agenda-en.pdf
Media contact:Clare O'Haganc.o-hagan@unesco.org+33(0)145681729
UNESCO experts available for interviews: Ms Vibeke JensenMr Alexander Leicht
Related News